The Seasons of Change: Using Nature's Wisdom to Grow Through Life's Inevitable Ups and Downs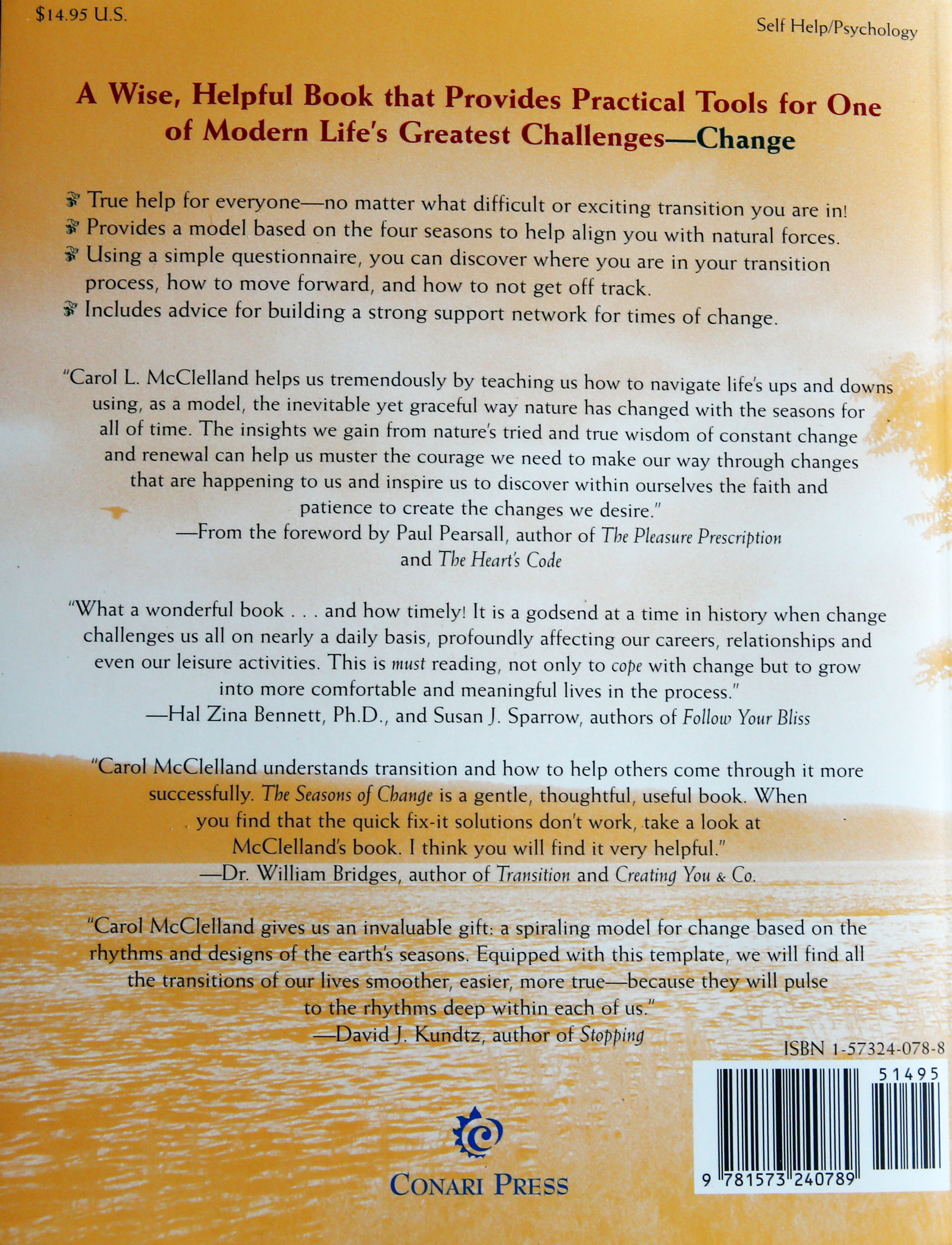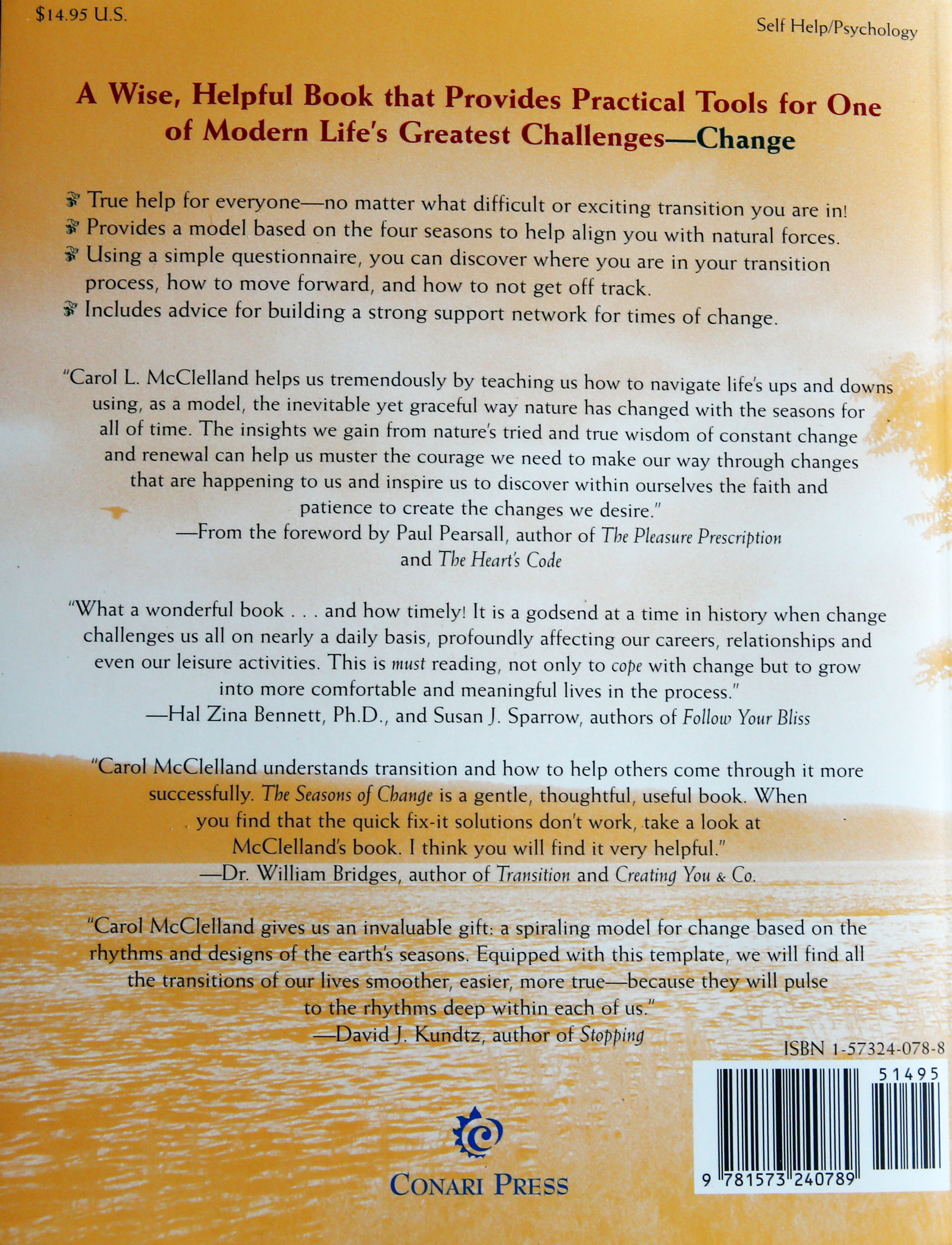 The Seasons of Change: Using Nature's Wisdom to Grow Through Life's Inevitable Ups and Downs
by Carol McClelland Fields
(Conari Press, 1998)

A Wise, Helpful Book that Provides Practical Tools for One of Modern Life's Greatest Challenges--Change
Whether you are in transition by choice or by circumstance, it's likely you feel at sea and adrift in your situation.

Moving through the unknowns associated with any life change can be frightening and unsettling. Please know you are not alone.

The Seasons of Change is a gentle, supportive model that uses the seasons to show you how you can navigate your transition with grace.
Testimonials about The Seasons of Change
Table of Contents
Part I: Discovering the Healing Power of Nature's Wisdom
Chapter 1: When Change Gets Personal
Chapter 2: What Does Change Mean to You?
Chapter 3: Where Are You in The Seasons of Change?
Part II: The Seasons of Change?
Chapter 4: Fall: Preparing for What's to Come
Chapter 5: Early Winter: Retreating and Reflecting
Chapter 6: Winter Solstice: Catching Sparks of Hope in the Darkness
Chapter 7: Late Winter: Defining Your Vision
Chapter 8: Spring: Bursting Into Bloom
Chapter 9: Summer: Celebrating Your Harvest
Part III: Finding the Help Along the Way
Chapter 10: Building Your Support Network
Chapter 11: Getting the Support You Need
Chapter 12: Making Change Your Ally
Excerpt
Forward by Paul Pearsall, Ph.D:
Everyone faces change--whether it's the heart-wrenching loss of a child, a partner, or a home, or the dull ache that accompanies a questionable medical test, a rumor at work, or an inner knowing that an intimate relationship is in trouble--there's really no way around it. The only choice you have is how you're going to approach the changes that are staring you in the face:
You can connect with your situation with a quiet, open heart, ready and willing to receive the wisdom that comes from the spontaneous insights and cellular memories you receive when you are alert to the lessons of the heart's code and its dance with the subtle energies of nature.


 

Or, you can enhance your struggle and suffering by trying to avoid your plight-trying to rationalize, deny, or escape whatever you can, even if such approaches are only the brain's way of self-protection that ultimately fail and can result in more physical, mental, and spiritual pain.